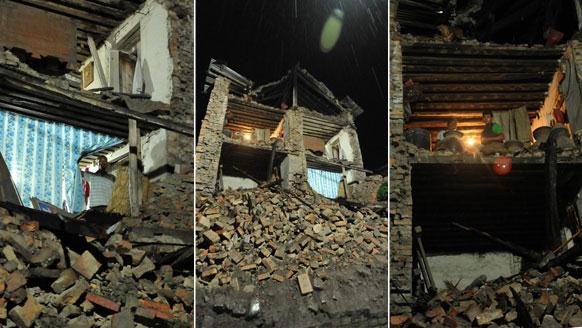 The Darjeeling Druk Sangag Choeling Monastery - seat of His Holiness the Gyalwang Drukpa – has been badly damaged. The monastery plays a significant spiritual role in the region and is a guardian of rare tradition and art. As a testimony to cross border co-operation and despite its own devastation, the Druk Sangag Choeling community is ready to volunteer and administer aid.
There is a huge need for humanitarian assistance for affected people whose homes have been destroyed and who need food and shelter

.

Whilst this region is rich in culture, tradition and compassion, its infrastructure makes relief efforts challenging. However, thousands of Live to Love volunteers are mobilising and ready to help.
Please join us in saving and rebuilding lives. Drukpa UK and Live to Love UK have jointly initiated an emergency relief appeal.
Your support will help:
• Provide urgent medical care and humanitarian aid for victims of the earthquake
• Restore damaged infrastructure and homes and provide long term building for devastated communities
Please click
here
to donate towards Drukpa UK/Live To Love UK's fundraising appeal for victims of this disaster (for Paypal/debit or credit card).
Alternatively, you can send a cheque to Drukpa UK (Sikkim Disaster Appeal), 114 Harvist Road, London NW6 6HJ.or email us at This email address is being protected from spambots. You need JavaScript enabled to view it. for our bank details.
Thank you in advance for any help you may offer.
The Drukpa UK and Live to Love UK team